MiYa Co. is a social enterprise that offers all things cat from around the world. They are either hand-picked by a kitty lover (aka crazy cat lady) with love or made locally in collaboration with other social enterprises.
15% of our profit goes towards supporting stray cat rescuers and shelters in Malaysia for their expenses of medical, vaccination, spay and neuter to ensure TNR (Trap, Neuter and Release) is deployed in the local community.
This is a small gesture we would like to give back to the local community. So, when you shop with us, you are also contributing to the efforts of rescuing and building a harmonious stray cat community in Malaysia!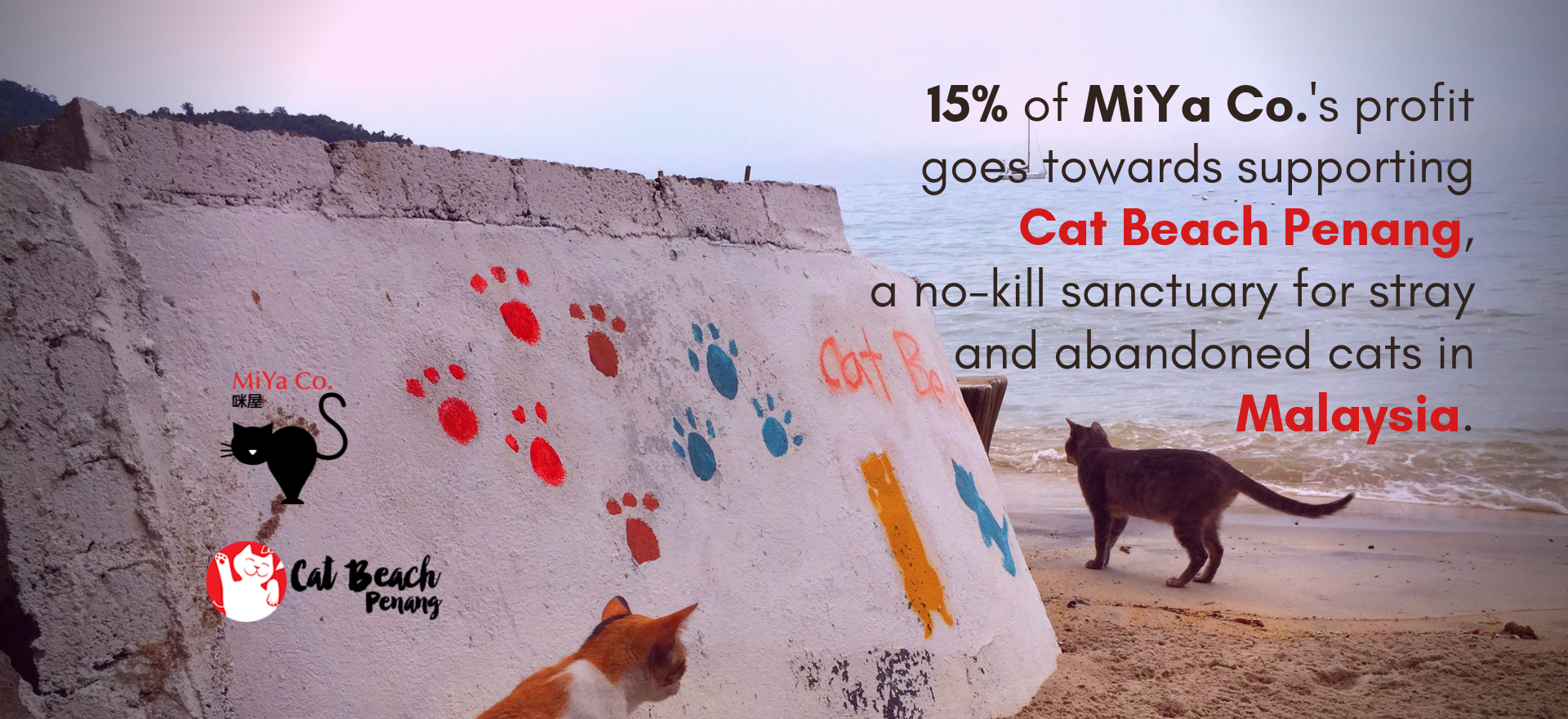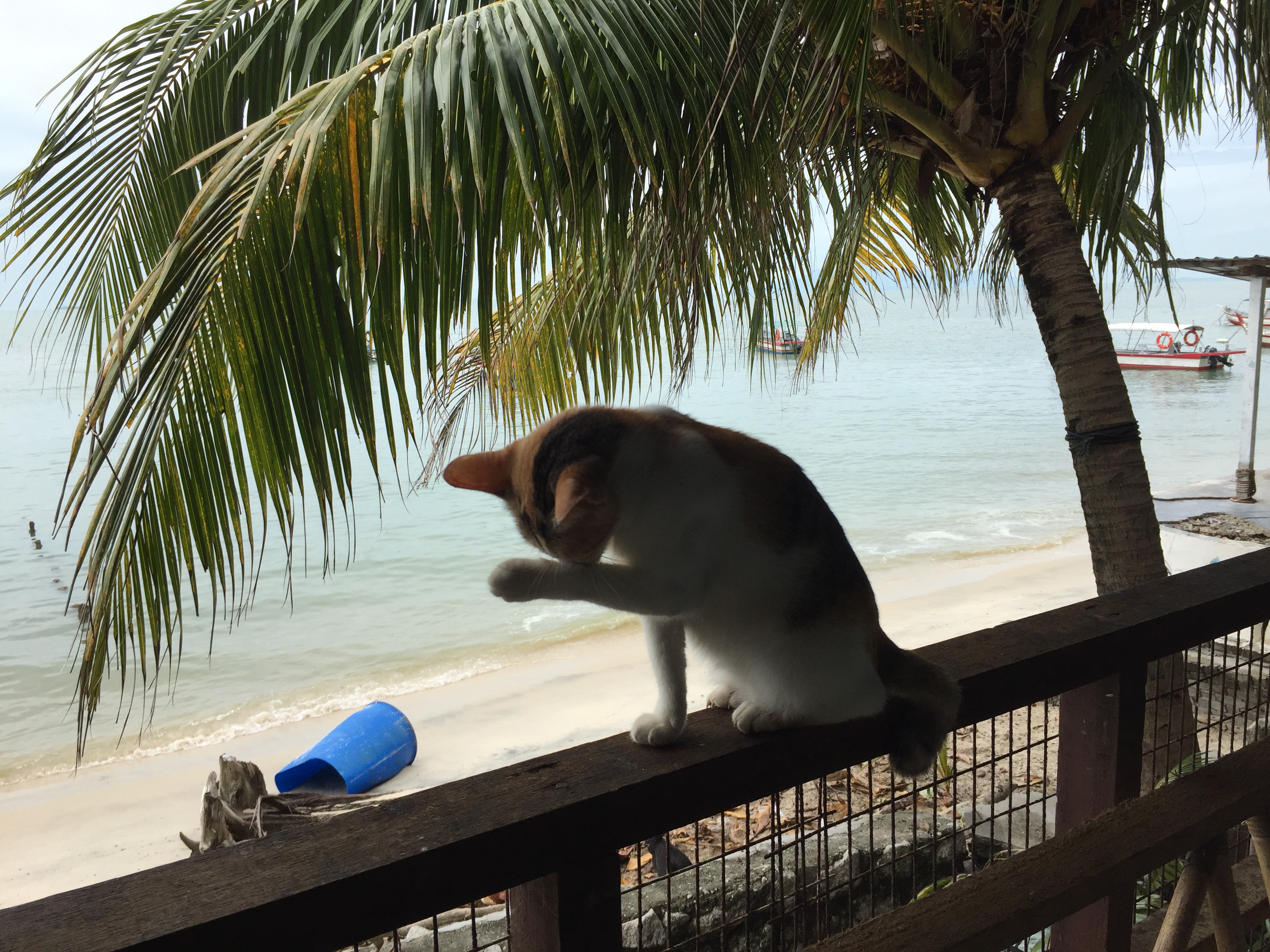 Cat Beach Penang
Independently ran and managed by Teviot Fairservice, Cat Beach Penang, a no-kill sanctuary for close to 350 stray, injured and abandoned cats. It's literally the last "resort" for cats that need a safe place with food and tender loving care.
From January 2018, 15% of MiYa Co.'s annual profit goes towards them to help lighten their vet bills and other operating expenses. In addition, we launched Cat Beach Life Postcard Series V1.0 in June 2018 to raise funds for the sanctuary.
Cat Beach Life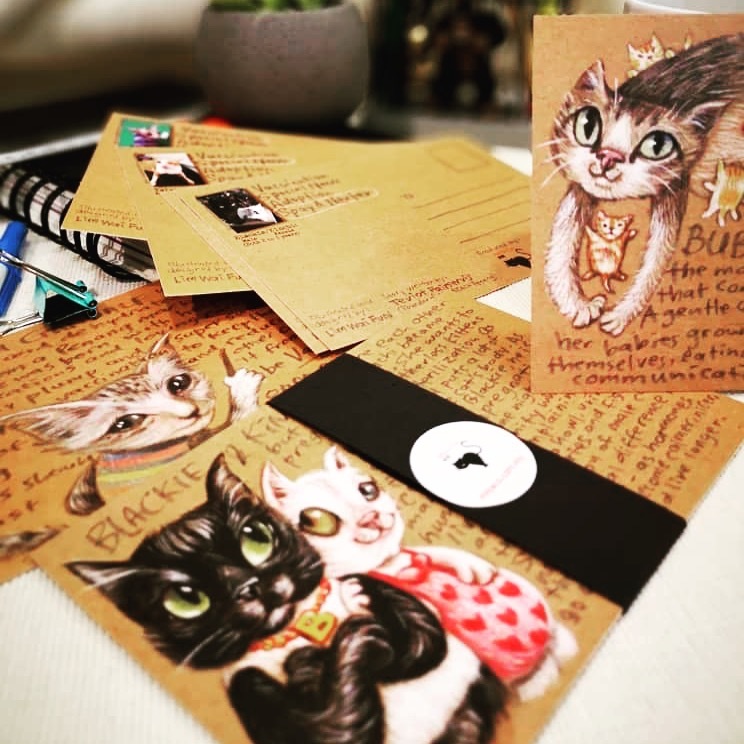 Postcard Series V1.0 is a collaboration between MiYa Co., Ms Lim Wai Fun, a local artist and cat lovers and Ms Teviot Fairservice, founder of Cat Beach. These postcards illustrate real cat stories from Cat Beach featuring Bubu, Tata, Gandalf, Kimchi & Blackie with important community messages on vaccination, special needs, adoption, spay & neuter.
Retailed at RM15 per set of 4 postcards, every postcard sold RM8 will be donated to Cat Beach Penang.
ORDER a set of postcard for a good cause and spread some love to the furkids at Cat Beach Penang.
---
Community Cats Management
Over population of stray cats and increasing numbers of unwanted kittens in the wet market can only be reduced through spay and neuter program. With this in mind, we strongly believe in TNR (Trap.Neuter.Release) when it comes to managing stray cats in the neighbourhood. With its known benefits, TNR is a very important community message we, at MiYa Co. would like to communicate to every cat lover, especially those who feed stray cats regularly.

The act of feeding stray cats without proper management is not necessary a good cause. To be a responsible feeder, we must also constantly taking care of their welfare to ensure they're fit and unhurt. In fact, spay and neuter, vaccination, vet-visit (when necessary), rescuing and rehoming should also be part of the responsibilities of a feeder.
Let's work towards a better community, for the cats and for us!